Square 1 Support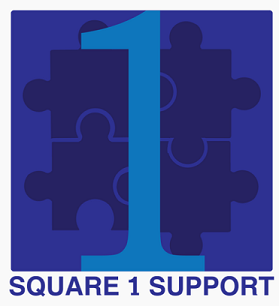 Square 1 Support is a service for DSPL4 schools and education settings. We offer free universal tiered support for staff working with pupils aged 3-13 who require SEND support.
Square 1 Support now offers joint consultations with ISL's Speech, Language, Communication and Autism Specialist Advisory Teachers (SLCN & A, SAT)
During a joint-consultation, members of Square 1 Support and SLCN&A SAT will work with a carousel of staff in your setting to troubleshoot and agree short-term targets. This is a great way to plan progress for a whole cohort, or to look through the children at your school who require SEND support. If you have a number of children, young people and staff that require support, do not hesitate to contact Square 1 Support to enquire about a joint consultation today.
Square 1 Support is a service designed for professionals in the Borough of Broxbourne (DSPL4) to access support while working with pupils who have SEND aged 2-16.
Square 1 Support is a universal-plus tiered support service, working with professionals to develop positive autism practice and promote deeper understandings of effective strategies and interventions.
Our service is designed to meet the emerging needs of autistic people and aims to prevent escalation of needs by supporting early identification. That's why we are called Square 1 Support, as we look at the universal needs of a child or young person before moving on to targeted or specialist support.


At Square 1 Support, our staff have detailed knowledge and experience of working with children and young people aged 3-13 with autism, social, emotional and communication needs and co-morbid diagnosis'.