Families
DSPL4 SEND Family Support
DSPL 4 has links with many family support groups and services across Hertfordshire. If you can't find what you are looking for, your school SENCO might be able to help. Your school may also be able to access support from one of the family support organisations below.
Local School Partnerships/Parents Support Teams & Charities: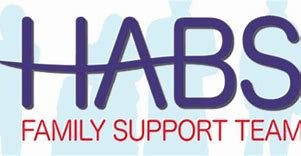 The HABS Family Support Team is part of a Local Schools Partnership that consists of 19 local primary and secondary schools that employ a team of highly trained Family Support workers, and counsellors, to support our local schools and the community offering a diverse package of support from counselling, to working on projects in the community to help improve the lives of families living within Hoddesdon, Broxbourne, Turnford, Wormley and Watford.
The available support on offer is open to all families whose children attend the partnership schools, and range from parenting classes, holiday activity sessions, and family support that encompasses a wide range of issues including; mental health, domestic abuse, emotional well-being, debt, bereavement and loss, counselling, therapeutic coaching, financial support and other complex issues.
Please contact our team or your local school for more information.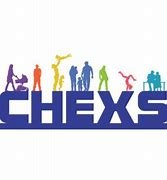 CHEXS are a family support charity based in Waltham Cross in the borough of Broxbourne.
Our charity employs a team of highly trained family support workers to help both young people, parents and carers as well as the local community. We offer a series of unique projects, from coaching, to outdoor projects in the community helping improve the lives of families living within Cheshunt, Broxbourne and Waltham Cross in Hertfordshire.
Our support is open to all families whose children live within the borough of Broxbourne or the surrounding areas. Currently, we work within 13 of the local, schools and our support ranges from 1 to 1 parenting sessions, workshops, holiday activities and our award-winning GROWTH Programme, which tackles mental health, confidence issues & so much more.
BCW Schools Partnership
St Mary's CE High School is the lead school for the Broxbourne, Cheshunt and Waltham Cross (BCW) School Partnership consisting of a small team of highly trained family support workers committed to supporting the local community.
The BCW Family support team provides high quality support for the benefit of children, young people and families in the Borough of Broxbourne. We are employed by St Mary's School and, in part, funded by Hertfordshire County Council to provide family support for families.